The Mayor is the Civic Head of the Council. In May of each year, one of the Town Councillors is elected to serve as Mayor for one year and another elected as a Deputy. The Mayor chairs meetings of the Full Council and represents the Town at ceremonial occasions. The Mayor also attends events organised by local Charities and other organisations.
Mayor of Prescot 2023/24
Councillor Tracey Murray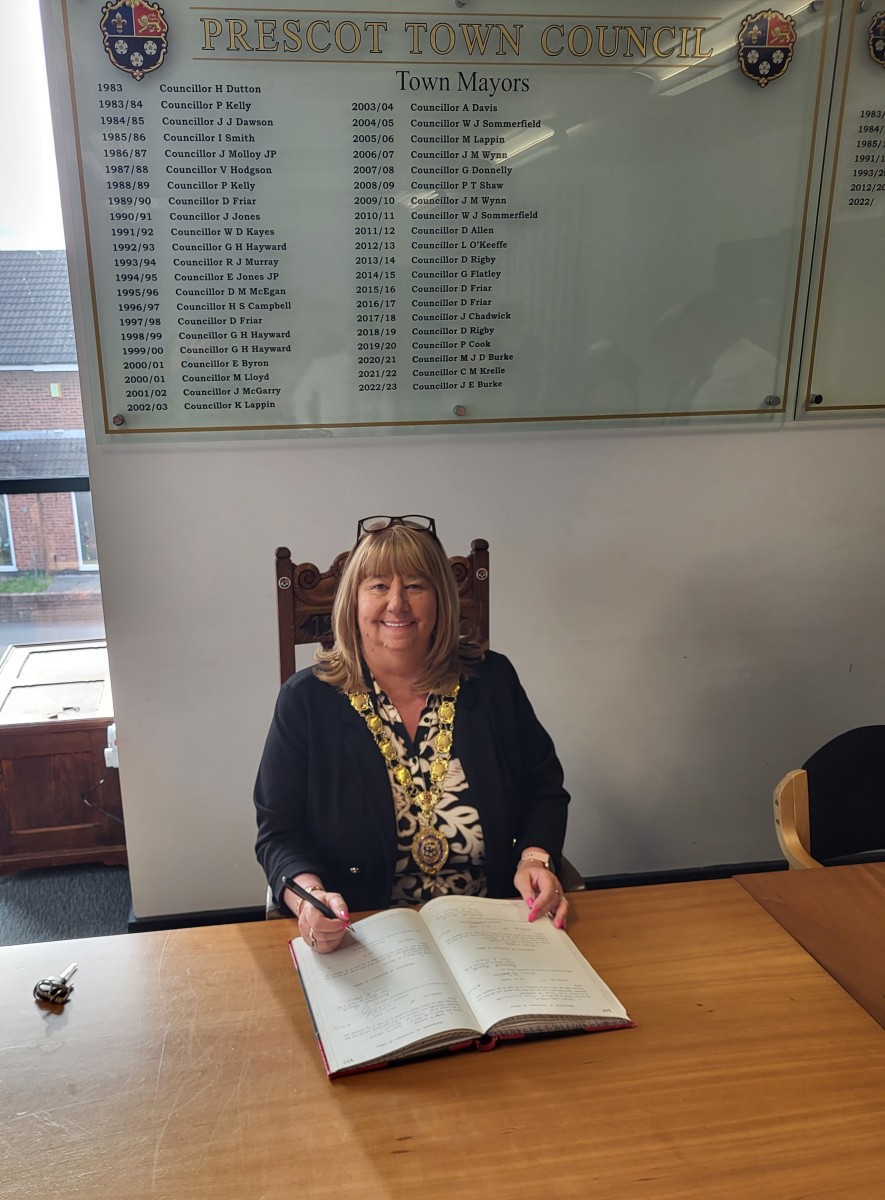 Tracey was born and raised in Prescot and enjoys being an active member of the community. She is Chair of the Park Pantry Community Food Club and an active member of the Friends of Eaton Street Park and Prescot Mission Christmas Dinner.
Tracey has been married to Neil for 31 years and has one daughter.
Tracey is looking forward to meeting and supporting all the local groups in the community.
She is also looking forward to representing her hometown in the year ahead whilst doing her best to raise as much funds as she can for the Mayors Charities.
For more information on how to invite the Mayor to your event please complete the form below and return it to us by email, post or by hand.