The Township of Prescot is split into four political wards, Central Ward, East Ward, North West Ward and South Ward represented by seventeen Councillors.
The Town Council holds 'All Out' Elections every fours years. In the event of a vacancy arising the Town Council will advertise that Vacancy publicly so that a Bi Election may be called. In the event a Bi Election is not called the Council may  co-opt an individual to serve as Councillor until the next 'All Out' election.
At present fourteen of Prescot Town Council's seventeen Councillors were elected at the May 2014 elections.
Responsibilities of a Councillor, a Town Councillor must
attend meetings when summoned to do so; the notice to attend a council meeting is, in law, a summons, because there is a duty to attend
consider, in advance of the meeting, the agenda and any related documents which were sent to you with the summons
take part in meetings and consider all the relevant facts and issues on matters which require a decision including the views of others expressed at the meeting
take part in voting and respect decisions made by the majority of those present and voting
ensure, with other councillors, that the council is properly managed
represent the whole electorate, and not just those who voted for them
Register of interests
As part of the Code of Conduct, all elected and co-opted members must act in conformity with the Seven Principles of Public Life. One of these is the principle of honesty – that 'holders of public office have a duty to declare any private interests relating to their public duties and to take steps to resolve any conflicts arising in a way that protects the public interest'.
Knowsley Council's Monitoring Officer is responsible for maintaining the register of members' interests and for making the register available for inspection in the local area and published on the council's website. Links to the register of interest for each councillor are provided below.
Central Ward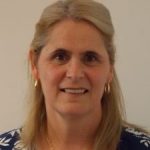 Councillor Lynn O'Keeffe
Email: enquiries@prescot-tc.gov.uk
Contact Number:07547 405192
Committee Memberships: Events Committee, Finance and General Purposes Committee and Human Resources Committee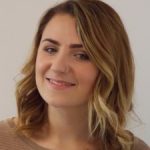 Councillor Steff O'Keeffe
Email: steff.o'keeffe@knowsley.gov.uk
Contact Number: 07779 973336
Committee Memberships: Events Committee
East Ward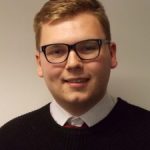 Councillor Kai Taylor
Email:  Info@knowsley.greenparty.org.uk
Contact Number: 07713989539
Committee Memberships: Human Resources Committee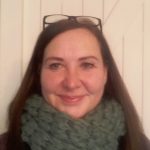 Councillor Joanne Telfor-Smith (commonly known as Joanne Burke)
Email: Info@knowsley.greenparty.org.uk
Contact Number: 07526261520
Committee Memberships: Events Committee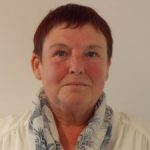 Councillor Dena Fairclough
Email: enquiries@prescot-tc.gov.uk
Contact Number: 0151 426 3933
Committee Memberships: Events Committee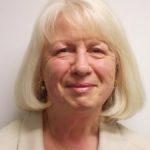 Councillor Pat Cook
Email: patcook10@talktalk.net
Contact Number: 07934403799
Committee Memberships: n/a
North West Ward
Councillor Ian Smith

Email: enquiries@prescot-tc.gov.uk
Contact Number: 0151 426 3933
Committee Memberships: n/a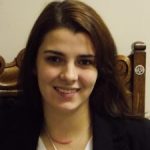 Councillor Shannon Arnall Byrom

Email: enquiries@prescot-tc.gov.uk
Contact Number: 0151 426 3933
Committee Memberships: n/a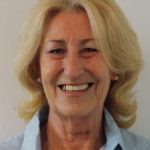 Councillor Jennifer Chadwick
Email: enquiries@prescot-tc.gov.uk
Contact Number: 0151 426 3933
Committee Memberships: Events Committee, Finance and General Purposes Committee and Human Resources Committee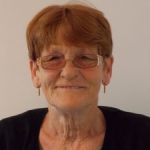 Councillor Margaret O'Mara
Email: margi.o'mara@knowsley.gov.uk
Contact Number: 07864 938932
Committee Memberships: n/a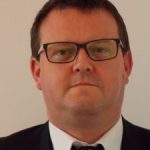 Councillor Stephen Pimblett
Email: enquiries@prescot-tc.gov.uk
Contact Number: 0151 426 3933
Committee Memberships: Finance and General Purposes Committee and Human Resources Committee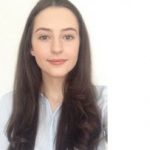 Councillor Sophie Whiley
Email: enquiries@prescot-tc.gov.uk
Contact Number: 0151 426 3933
Committee Memberships: n/a
South Ward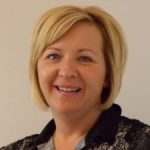 Councillor Gillian Flatley
Email: gillian.flatley@knowsley.gov.uk
Contact Number: 07713 818795
Committee Memberships: Events Committee
Councillor Dave Friar
Email: enquiries@prescot-tc.gov.uk
Contact Number: 0151 529 5366
Committee Memberships: Finance and General Purposes Committee, Human Resources Committee and Events Committee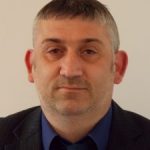 Councillor Michael Friar
Email: enquiries@prescot-tc.gov.uk
Contact Number: 0151 426 3933
Committee Memberships: n/a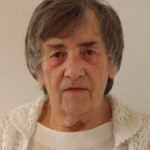 Councillor Joan Molloy
Email: enquiries@prescot-tc.gov.uk
Contact Number: 0151 426 3166
Committee Memberships: Finance and General Purposes Committee and Human Resources Committee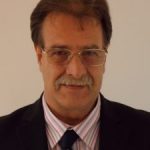 Councillor David Rigby
Email: enquiries@prescot-tc.gov.uk
Contact Number: 07786 965779
Committee Memberships: Finance and General Purposes Committee and Human Resources Committee