Prestigious Award for Browns Field (KGV Memorial Fields Prescot)
Prescot Town Council were immensely proud today (14/10/21) as this year's Green Flag Awards were announced and Brown's Field aka King George V Memorial Playing Fields, Wood Lane, Prescot was one of the sites to achieve the prestigious award.
The award comes after lots of hard work between the Town Council, Knowsley Council, the Friends of KGV Brown's Field and Carr Lane Woods and Berkley JFC. The judges were particularly impressed with the wide range of use on the site and the plans for the future which include a new playground, pitch improvements and a new building to facilitate the needs of all park users.
This award means that 3 of the 4 Prescot green spaces now hold green flags with Carr Lane Woods being the final piece of the jigsaw.
A huge pat on the back goes out to all those involved, together we have completely changed the destiny of this site retaining its importance for future generations of Prescotians to enjoy.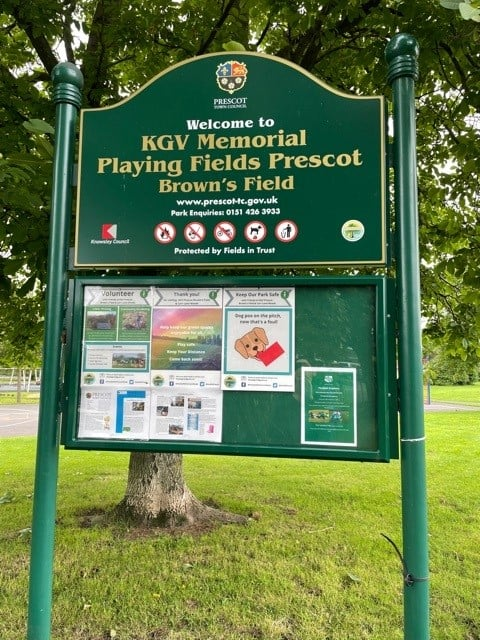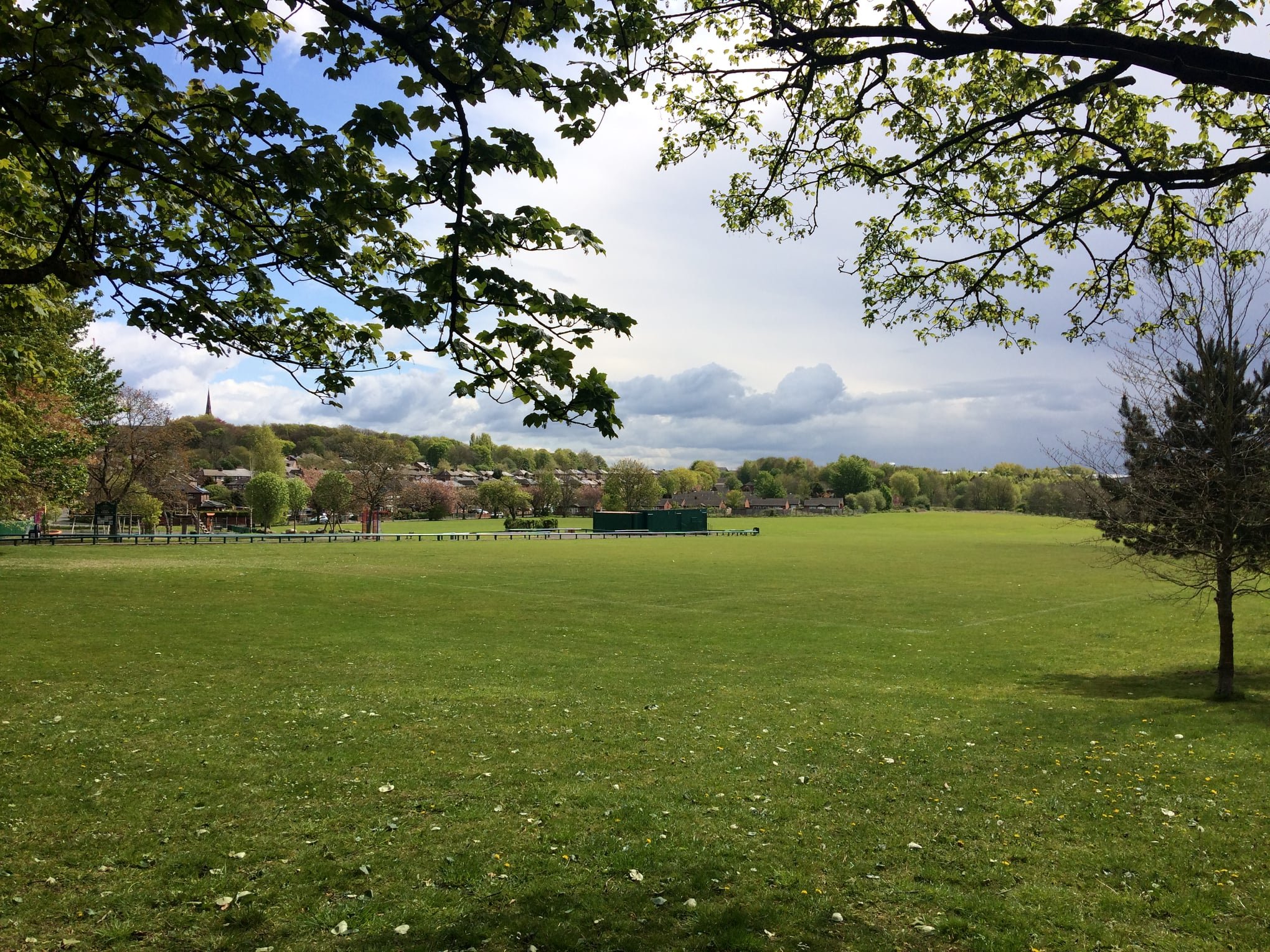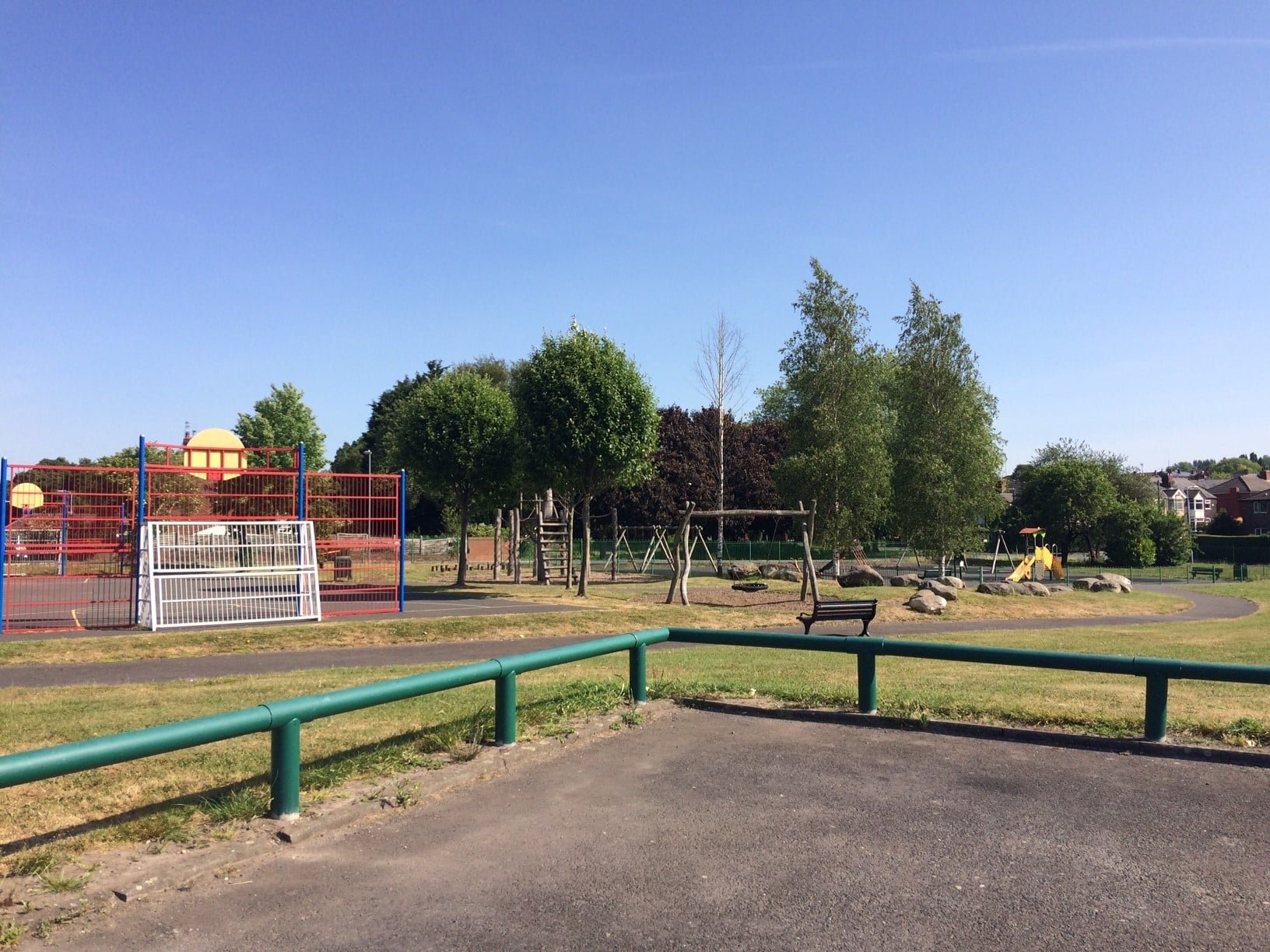 Notice of Conclusion of Audit 2020-21
Notice of conclusion of audit 2020-21
The Town Council's external auditor has now completed its annual review and as such the Annual Governance & Accountability Return for 2020-21 is now available for inspection. This can be viewed in hard copy by arranging to attend the Town Hall or by visiting the finance page of our website and clicking on annual return.
Need help getting to a COVID Vaccination site
Where to access COVID-19 Testing in Prescot for people with no symptoms
If you don't have symptoms:
Community Testing sites:
Prescot has one Community test site offering testing (through Lateral Flow Tests). You don't need to make an appointment, but please only visit this site if you do not display any symptoms.
Prescot
Unit 6
Prescot Shopping Centre,
Eccleston St,
L34 5GA
operating on the following hours:
Tuesday – Thursday 09:30 – 16:30
Friday 09:30 – 16:00
Saturday 10:00 – 16:00
You can also collect home testing kits from the Community Testing sites.
Remember a positive test means you have COVID-19 and you (and others in your household, support bubble and close contacts) need to self-isolate for 10 days.
Pop-up sites
The Mobile Response Unit and engagement team will be providing pop-up testing at the following site in Prescot.
12/8/2021
Thursday
Prescot Cables Retail Park L34 5NQ 10am-3pm
13/8/2021
Friday
Prescot Cables Retail Park L3, 5NQ 10am-3pm
14/8/2021
Saturday
Prescot Cables Retail Park L34, 5NQ 10am-3pm
Prescot Town Councillor Nomination for Councillor of the Year at the NALC Star Council Awards
We are pleased to congratulate Councillor Joanne Burke on being nominated for the NALC Star Council Awards 2021. The winners and runner's up will be announced at an online awards ceremony later this year. You can read below the reason for Councillor Burke's nomination.
Click here to view all nominations on NALC's website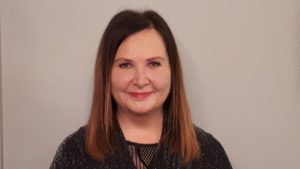 Cllr Joanne Burke, Prescot Town Council, Merseyside
Since being elected in 2018, Cllr Joanne Burke has constantly strived to develop Prescot Town Council's offer for residents. One of her most successful initiatives is the school uniform recycling programme. Over the past two years, this project has seen 551 families supported with 4,345 individual garments, saving over a tonne of material going to landfill. Cllr Burke has combined this project with sports nutrition and play activity sessions. These sessions are delivered twice a week during school holidays at a local park. This project provides activity and healthy lunch for all those attending, preventing stigma whilst combatting holiday hunger. The two projects were adapted for COVID-19 with record numbers of families engaging.
Cllr Burke was also at the forefront of developing Prescot Town Council's isolation support scheme. She worked closely with Prescot Town Council's clerk to develop a program of support that offered a three-day sustenance package to local residents who could not leave the house. Cllr Burke donated stocks of food that had been compiled for the summer holiday programme and personally went out shopping to generate stock until the council's order arrived. Cllr Burke also delivered the first support package.
Another of Cllr Burke's innovations worthy of note is the local democracy programme that Prescot Town Council now offers to all local primary schools. This facilitates understanding of local (parish and town) councils and role play by the children in the chamber, in the hope of inspiring young people to use their voices.
In addition to her role as a councillor, Cllr Burke is also involved in several community groups. This ensures ongoing maintenance of two-way contact. In 2019 Cllr Burke launched Prescot Mission Christmas, an initiative that saw 30 isolated residents invited to Christmas dinner at Prescot Town Hall with transport arranged, entertainment and a hamper gift. Thirty housebound isolated residents received deliveries of this offer. The COVID-19 pandemic galvanised Cllr Burke to raise the bar and in December 2020 under her leadership, Prescot Mission Christmas delivered Christmas dinner, crackers, goodies and two other meals to 200 families in Prescot and the wider area.
Prescot Town Council's school uniform recycling project is now well under way, please donate any items of uniform during August 2021 at Prescot Town Hall Mon-Fri from 9.30am – 4.30pm and you can collect School Uniform from Eaton Street Pavilion on Tuesday's and Thursday's throughout August between 12pm – 3.30pm.
Need Help getting to a COVID vaccination
Volunteers act to combat vandalism in our parks
Whilst we all love the sunshine of summer months, unfortunately they also seem to bring with them a craze for causing damage to our much loved parks.
So far mindless vandals have caused damage to the bespoke Welcome mural (£600 to repair and repaint), cut holes in the bowling green fence (£400 per panel) and snapped newly planted trees (£300 each).
The cost of the vandalism means that monies allocated to improving the park for all are now being spent on repairs and target hardening measures to protect what we have, rather than making the park better for all.
If your children hang around on our parks that's brilliant that is what they are there for but have a word with them and tell them they should be enjoyed by all not damaged so that that enjoyment ruins the enjoyment for others. If they come home with anti vandal paint on them they have been up to no good, you only get this stuff on you if you are somewhere you should not be. Anti Vandal paint will ruin your cloths and takes ages to clean off your skin.
Today a team of volunteers from the Friends of Eaton Street Park assisted by officers from Prescot Town Council and the resident Gardener from Knowsley Council took steps to target harden the bowling green from further vandalism by planting a hedge made up of Hawthorn and Pyracantha along with the use of anti vandal paint in strategic points.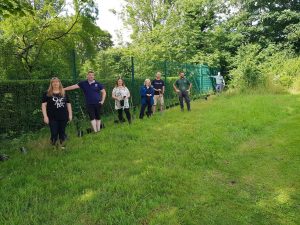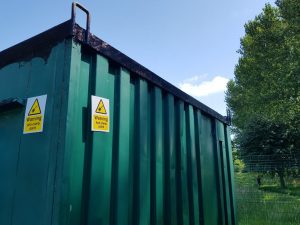 Once established Hawthorn and Pyracantha will not only provide a formidable barrier but also a beautiful hedge feature of orange and white that is absolutely loved by wildlife.