Support a Blade Free Merseyside – Campaign Launching January 2020
Merseyside's Police Commissioner Jane Kennedy needs your help in supporting an important new campaign being launched in January – #BladeFree Merseyside.
Knife crime is an increasingly serious issue in our communities. To help raise awareness about the new #BladeFree campaign, we are inviting colleagues to pledge their support for #BladeFree.
All you need to do is follow the link and complete this quick 3-minute survey:
https://www.surveymonkey.co.uk/r/WYBWXYT
The Police Commissioner is fully behind the #BladeFree campaign. In fact, we were involved in co-creating it and the new social movement 'Our Merseyside', along with other councils, Merseyside Police and other public agencies.
All the #BladeFree supporters' (first) names will be shown on the campaign website launching in the new year.
On the website, young people and their families will be able to find activities in their local area, real life stories and other information to help them make the right choices when it comes to knives and other risk-taking behaviours.
Please pledge your support by completing the survey before 20th December 2019.
Let's tell everyone we're right behind this important campaign.
Thank you for your support.
PS – you will be able to see the website for yourself when it's live on 7th January 2020 at www.ourmerseyside.org
To show your support, please use the links below to follow the various new social media channels which have been created for the campaign:
Wherever you live – Knowsley, Liverpool, Sefton, St Helens, or Wirral – we need you to get behind 'Our Merseyside' and support #BladeFree Merseyside. Please complete this survey and your first name will be shown under the list of #BladeFree supporters on the Our Merseyside website.
https://www.surveymonkey.co.uk/r/WF9GKNP
If you are a group or club that offers activities for young people, promote them for FREE on the Our Merseyside website by providing details via this survey. Young people and families will be able to search the website to find activities they can get involved in close to where they live.
Coming Together Group
The Coming Together group is run by Jim Inglesby and they meet up every Wednesday from 12pm – 4pm at Prescot Guild Hall. Everyone is welcome including anyone feeling isolated, alone or is suffering with a long term illness such as dementia or parkinson's. No booking required just turn up.
Pictured below is the Mayor of Prescot, Cllr Pat Cook and Jim Inglesby at the groups Christmas Party.
Mayor of Prescot's Charity Christmas Concert a great success
Prescot Festival and the Mayor of Prescot would like to thank everyone who helped make this year's Christmas Concert an unforgettably festive time. As well as providing some spectacular entertainment, the event attracted an audience of almost 500 people and raised a brilliant £1,419.96 for the Mayor of Prescot's Charity, to be distributed among specially selected local causes. 
What a 'Christmas Cracker'
Prescot Residents were given the 'White Christmas' effect on Saturday as they were treated to another fantastic Christmas event.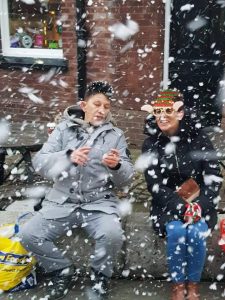 Prescot Town Council's new Christmas Cracker Event certainly went with a bang as those in attendance enjoyed a completely free afternoon of fun as the 'snow fell all around them'.  Attractions included entertainment from Local artists such as, Jamie Cushion (Prescot's Got Talent Under 16's Winner and Kids Voice UK), the amazing Prescot Primary School Choir, Jan Williams Theatre School, and Christmas supremo Keiron Kenny. Prescot Army Cadets were also on hand to provide a drill demonstration worthy of the changing of the guard, whilst other activities included an incredible Rodeo Reindeer (not a real one obviously) an alpine inspired snow board simulator provided a test of balance to any budding Billy Morgans or Jenny Jones'es of the future, whilst our younger residents enjoyed the tea cup ride and everyone got the chance to meet a few heroes as what felt like the entire cast of Disney were on hand to welcome everyone to the party, there were also some real super heroes around from world of Marvel and DC Comics helping to ensure we had no Jokers or Grinches at this event.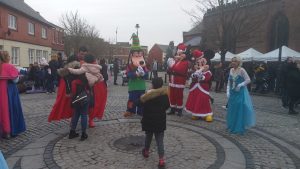 Town Councillors and staff were literally run off there feet providing roughly 500 free tea, coffees or hot chocolates along with mince pies to everyone one who wanted one and of course the Mayor of Prescot Cllr Pat Cook and Citizen of the Year Clare Duvall were on hand to carry out the annual selection pack giveaway, this year being supported by the youngest ever Mayor's Consort her grandson Ethan Cook.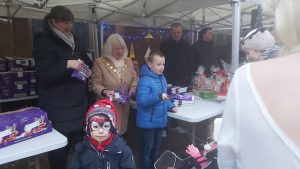 The Town Council would like to thank Prescot Parish Church, the Deans House, Imaginarium and especially Prescot Shopping Centre for fantastic loan of 8 gazebos.
Preparations for next year's event are already under way !!
One of the Prescot Hockey Ladies has been selected for England Students final squad and has made the Wales National Squad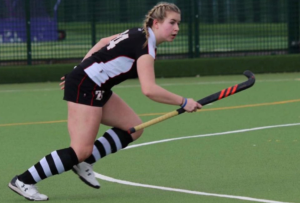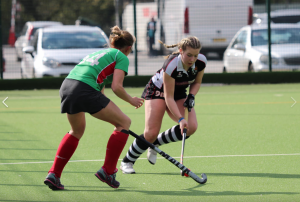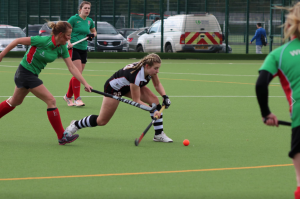 Kirsten first started playing hockey at junior school, although she had no real experience of competitive matches until she joined Prescot Hockey Club in 2014. As an inexperienced 13-year-old, Kirsten hopped between the third and second teams for a season before being invited to County trials and standing out enough to be selected for Lancashire. This proved to be a real boost for Kirsten's confidence, and she soon developed into a solid second team player with the occasional first team appearance to increase her exposure to the demands of ladies' hockey.
It was during the 2015/16 season that Kirsten was made captain of the Lancashire u16 side. From this platform, she was nominated to join the Manchester Junior Regional Performance Centre and subsequently selected to represent the North of England. Kirsten finally made her real breakthrough into the ladies' first team at Prescot Hockey Club in the 2016/17 season while continuing to captain the Lancashire County side.
As a student at Carmel College, she qualified to compete at the Association of Colleges National Championships and only narrowly missed out on a medal as a representative of the North West. It was also during this same 2018/19 season that Prescot qualified for the England Hockey National Cup semi-finals for the first time in the club's history. Despite not making it to the final on this occasion, the team went on to win the league, the regional Division 1 Cup and All Divisions Cup and Cup Winners' Cup to secure promotion into the North league.
In the Summer of 2019, Kirsten was selected to play for the senior Lancashire County team at the Northern County Championships. As one of the youngest players in the competition, she was put forward to take part in the Wales National Player Pathway at the beginning of this season. Kirsten is now part of the North Aspire programme and working hard to be nominated for the National Age Group Squad (NAGS) in the coming months as a prospective member of the Welsh National team.
Most recently, Kirsten was invited to Reading to take part in the final round of trials for the College England team. After an intense day of training with top-class students from around the country, Kirsten was selected for the England National Colleges side and is now looking forward to playing alongside another new set of quality players over the coming season. Only 22 players from across all the UK colleges have been selected for the 2019/20 ladies squad.
Kirsten said "I really can't thank the coaches and setup at Prescot Hockey Club enough for the role they have played in my journey so far. Securing a second consecutive promotion with my home club would be the icing on the cake of what has been a whirlwind season already, so watch this space!"
Prescot Hockey Club are delighted for Kirsten and that all her hard work at training and playing competitive hockey has paid off. It's an outstanding achievement to be selected for the England College team.
Innovate – Press Release 2019 SMF
Prescot Christmas Cracker – Saturday 14th December 1pm – 4pm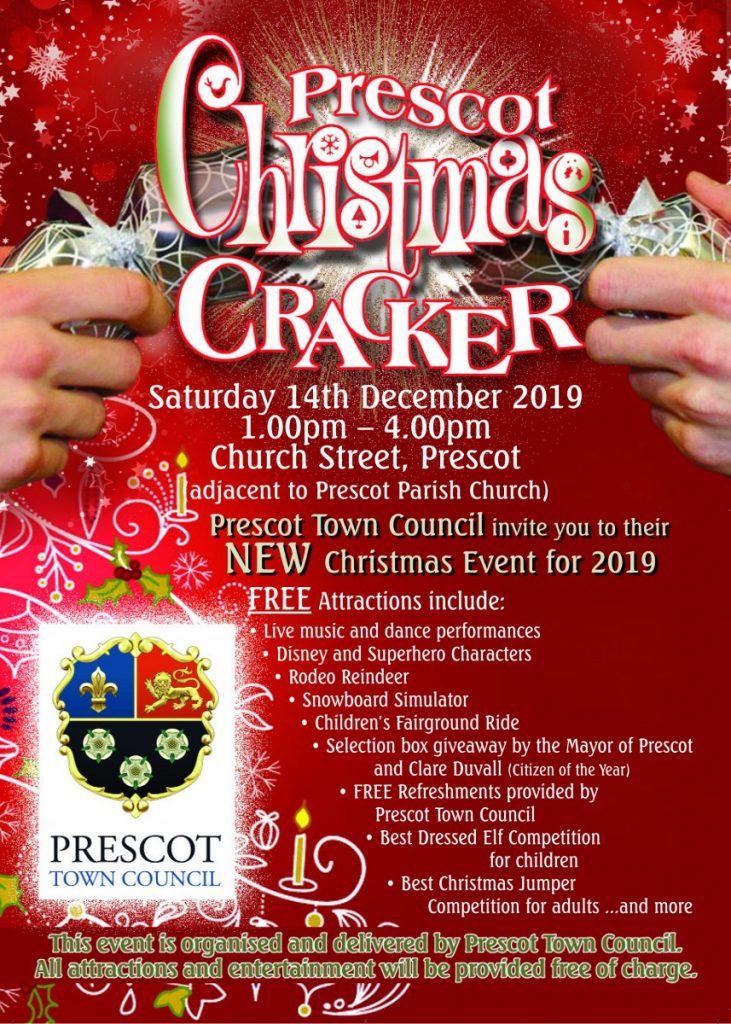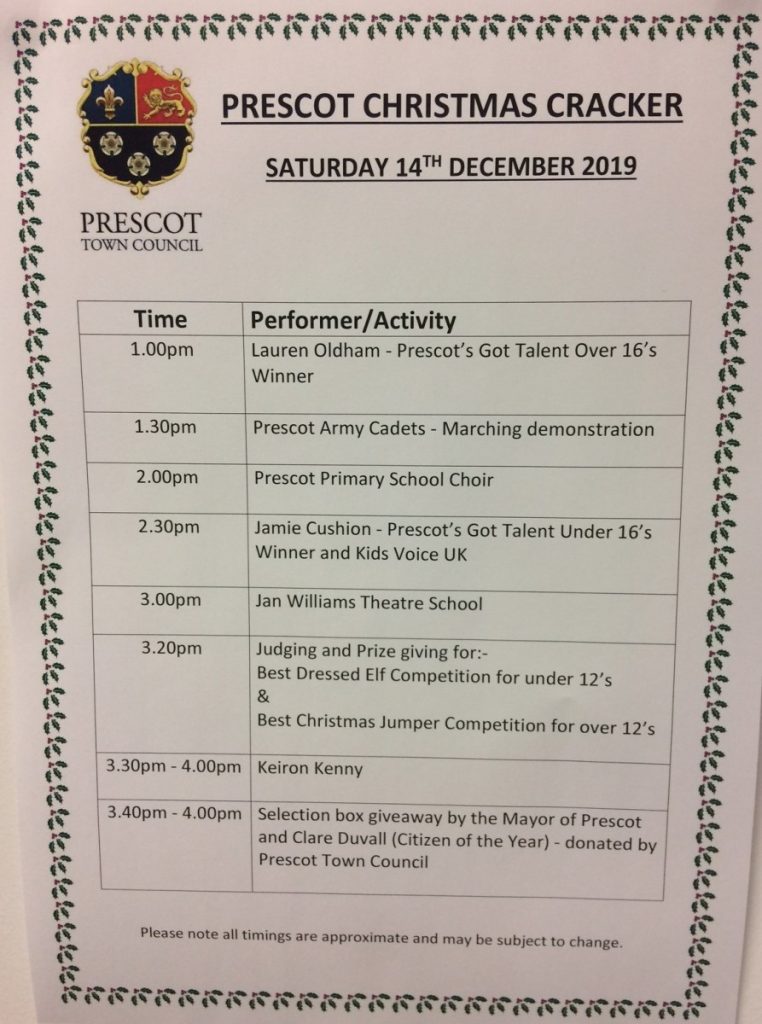 Whiston Gardening Club presents a Christmas Wreath Making Demonstration on Saturday 30th November 2019 from 2.30pm – 4.00pm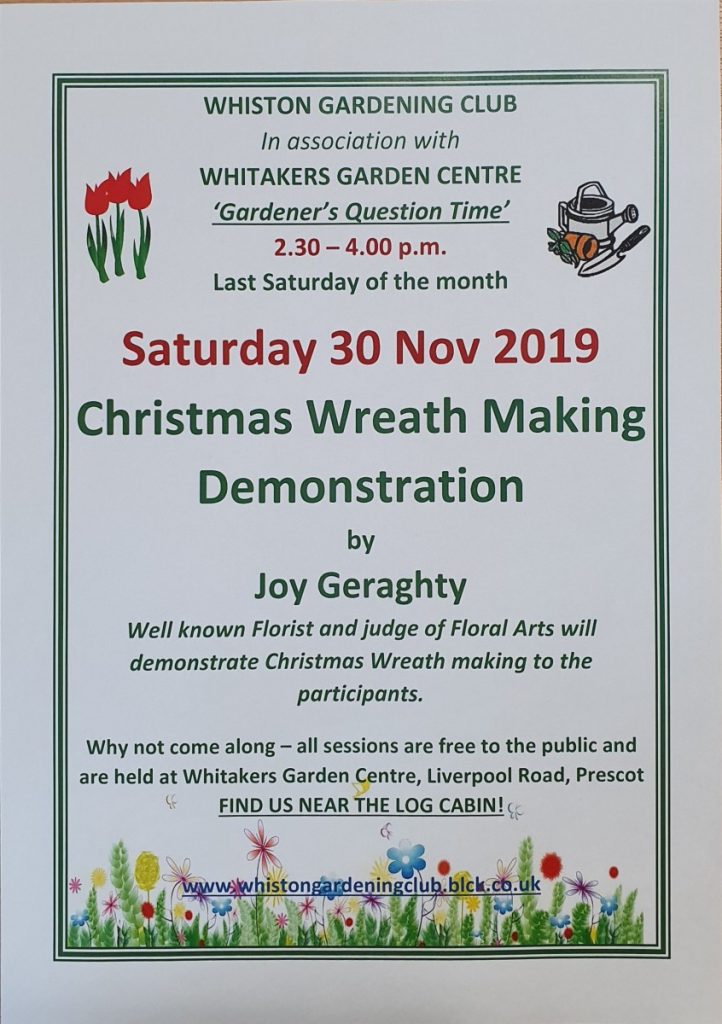 Friends of Brown's Field and Carr Lane Woods invites you to make your mark on the park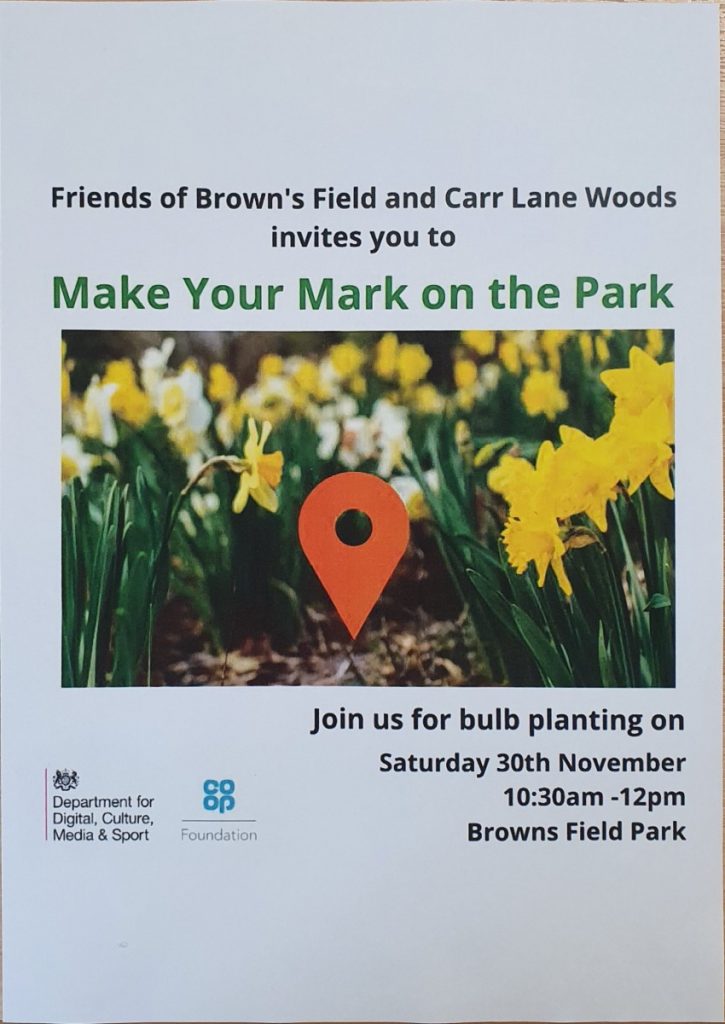 Invitation to attend Shakespeare North Community Symposium – Saturday 23rd November 2019