Winter Coat Recycling Scheme
We are now accepting donations for our Winter Coat Recycling Scheme.
Donations of adult and children's coats can be dropped at Prescot Town Hall from Monday – Thursday between 9am – 4pm.
Please see the poster for further details.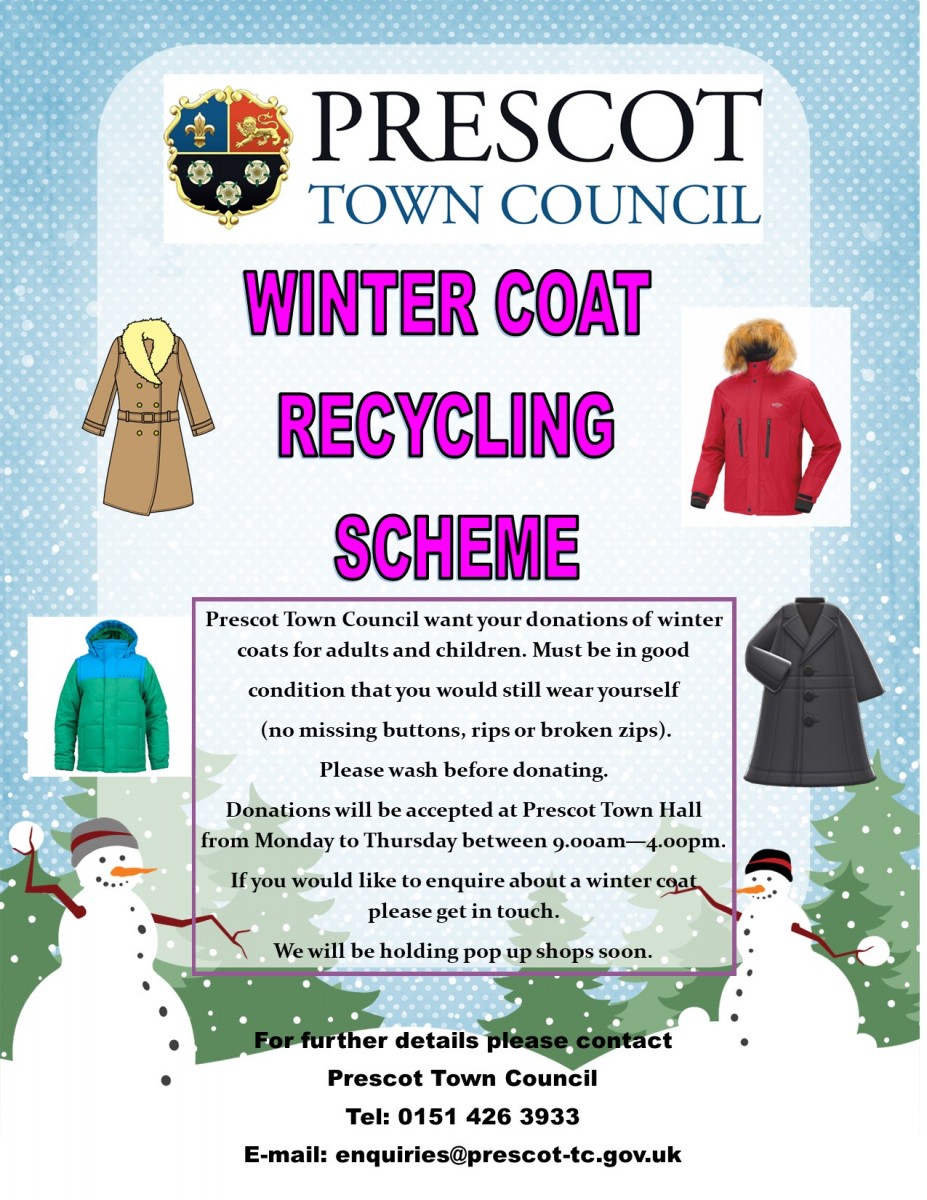 The Mayor of Prescot, Cllr Mark Burke is pleased to announce the PRESCOT PUMPKIN TRAIL COMPETITION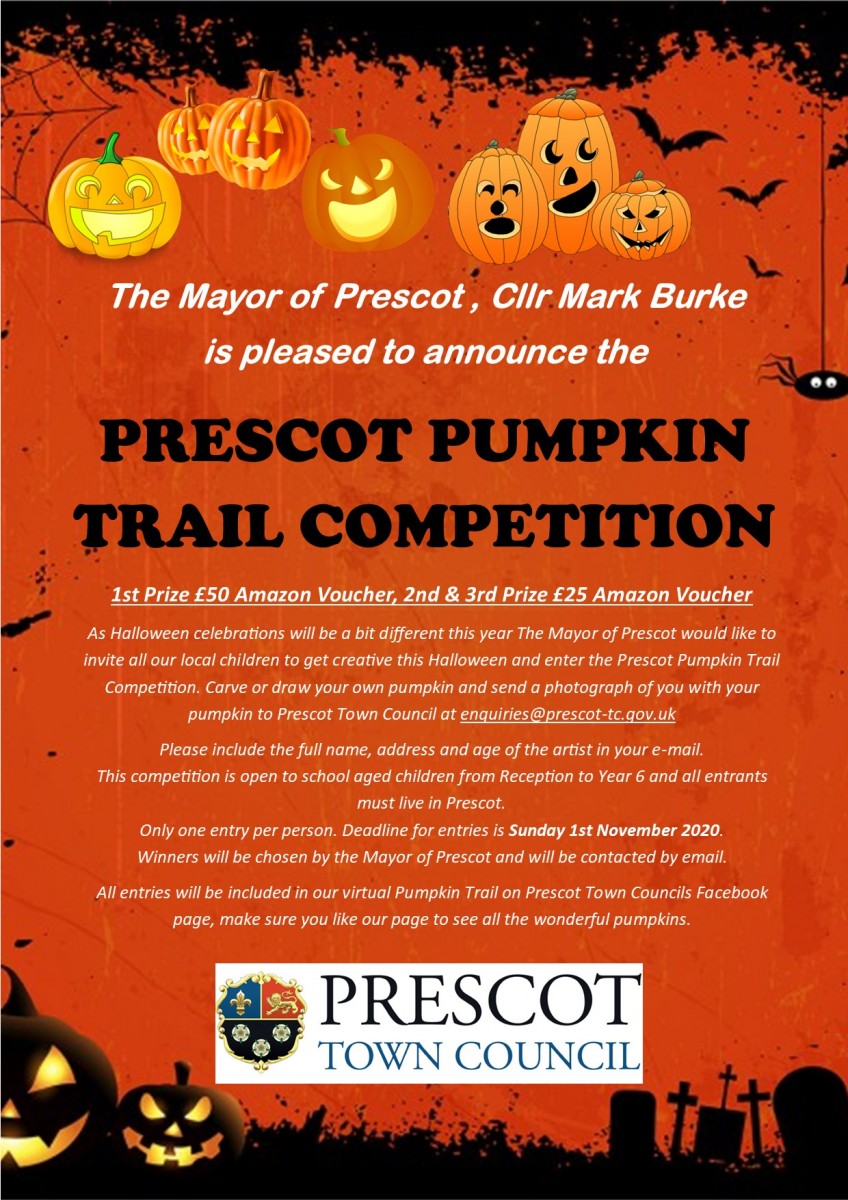 Prescot Town Council Annual Report 2020
Outgoing Mayor of Prescot Charity Donation Recipients Announced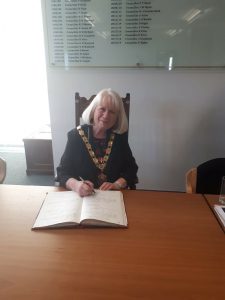 The outgoing Mayor of Prescot for 2019/20 – Cllr Pat Cook was delighted to raise £5,200 for the Mayor's Charity during her year of office. Cllr Cook has decided to donate this money to 20 local organisations and groups as shown below.
Congratulations to all those who have been chosen to receive a donation and a big thank you to all those people who have supported the Mayor of Prescot's Charity to make this possible.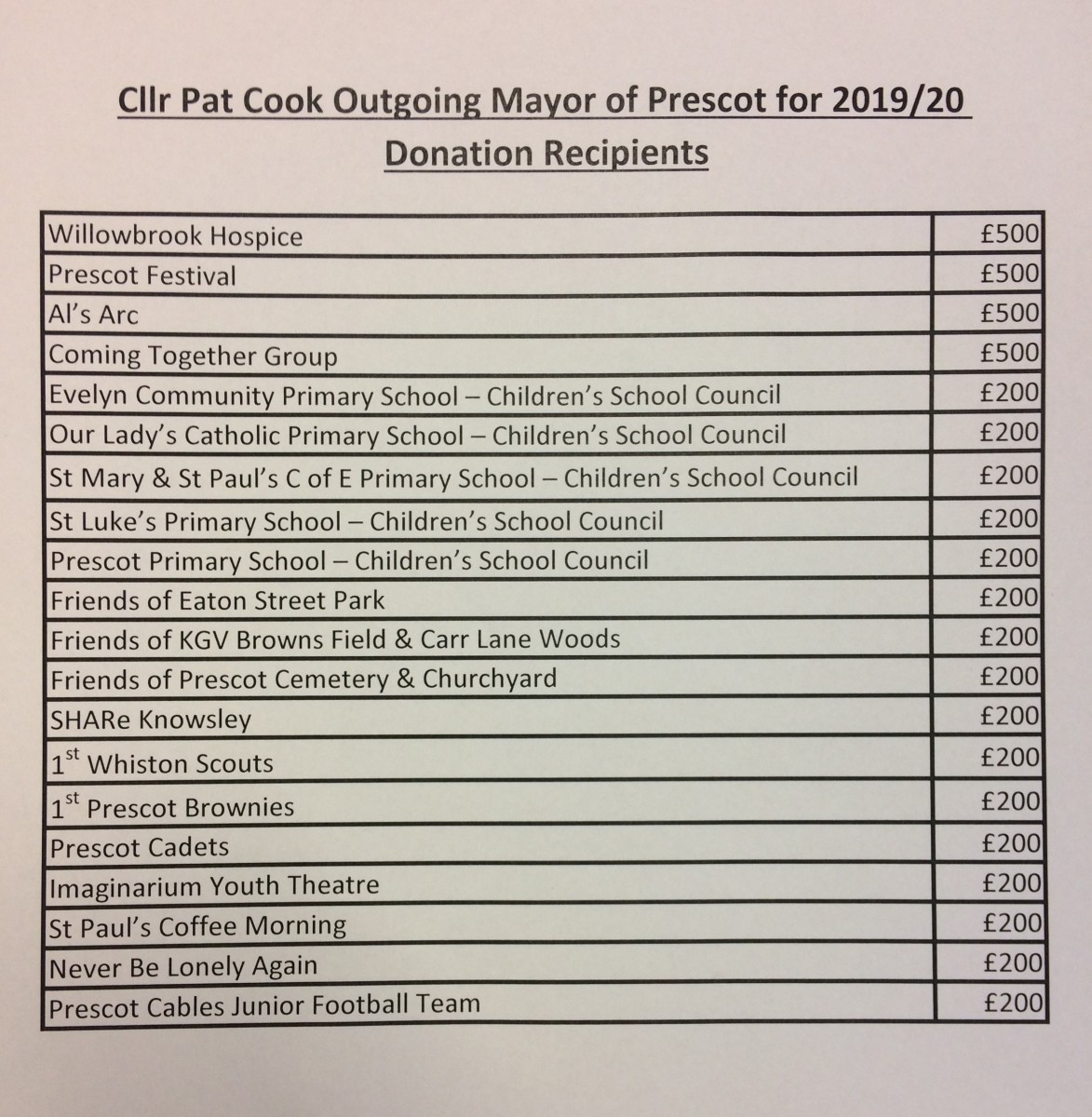 Introducing the NHS COVID 19 app
Green-Winged Macaw Spotted on Brown's Field
It's not just dogs that get taken out for exercise on Brown's Field. Meet Myha the Green-Winged Macaw who was out with her owner practising her flying skills. What a great site to see on one of our local green spaces.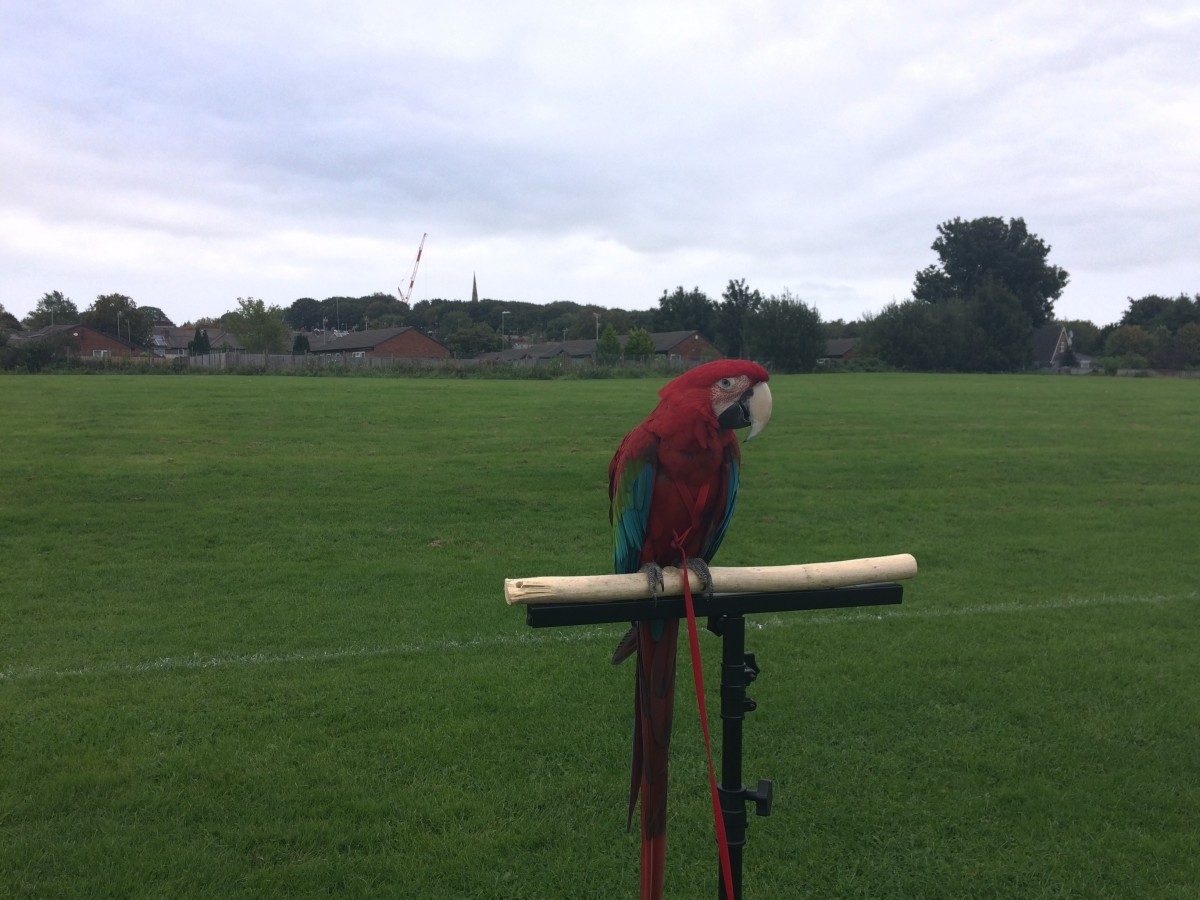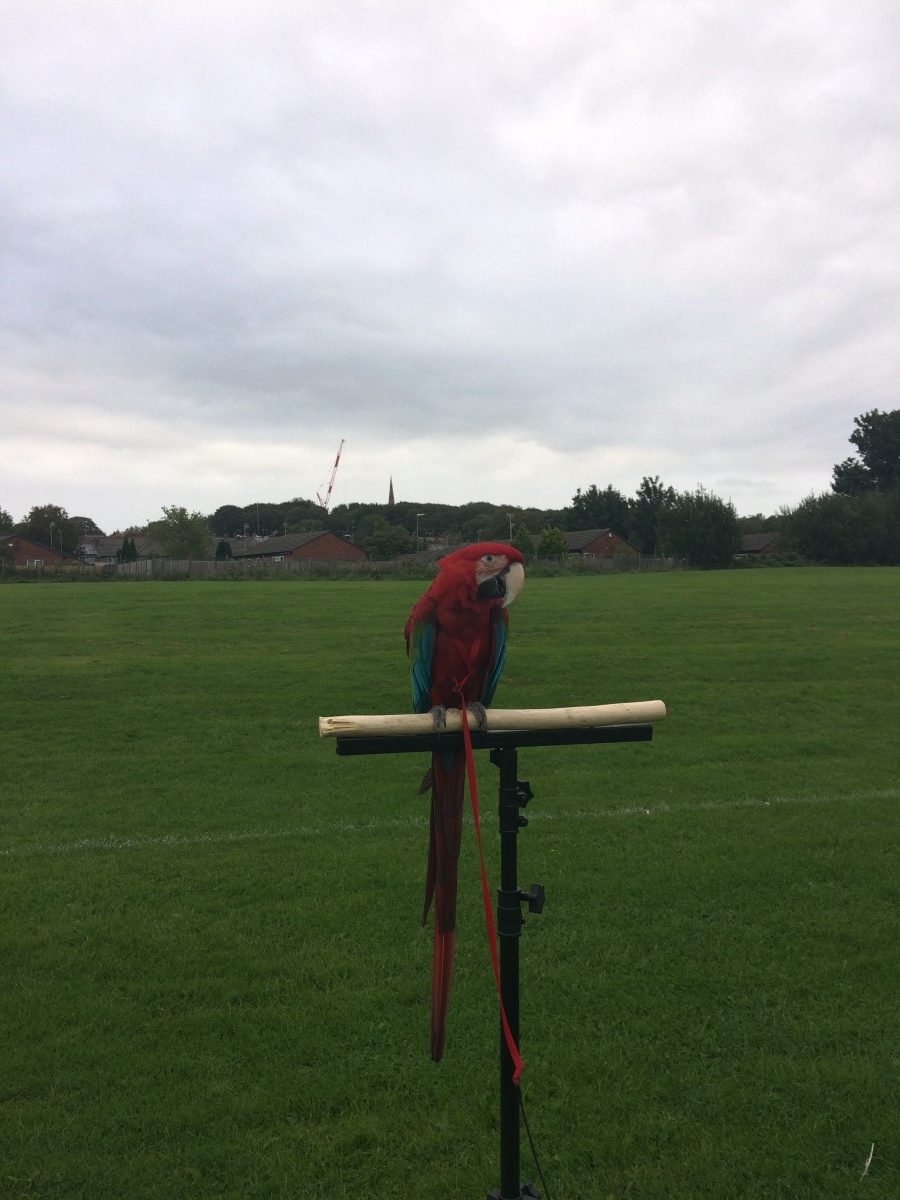 Prescot Railway Station set for face lift and accessibility improvements
Residents will soon be receiving a letter from Knowsley Metropolitan Borough Council who are working in partnership with Northern Trains Limited, Seed Architects and Merseytravel and have successfully secured funding from the Liverpool City Region Combined Authority to make much needed access improvements to Prescot station to ensure that it is accessible to all. These improvements include refurbishment of the station ticket office and booking hall, provision of step free access to both platforms through the construction of passenger lifts, improvements to station platforms to enable step free access onto trains and improvements to the station forecourt and car park.
Unfortunately the improvement works will require closer of the car park for a period of time partially from Monday 14th and full closure from 28th September until Spring 2021.
New Drama Class starting on Monday 2nd November and Tuesday 3rd November 2020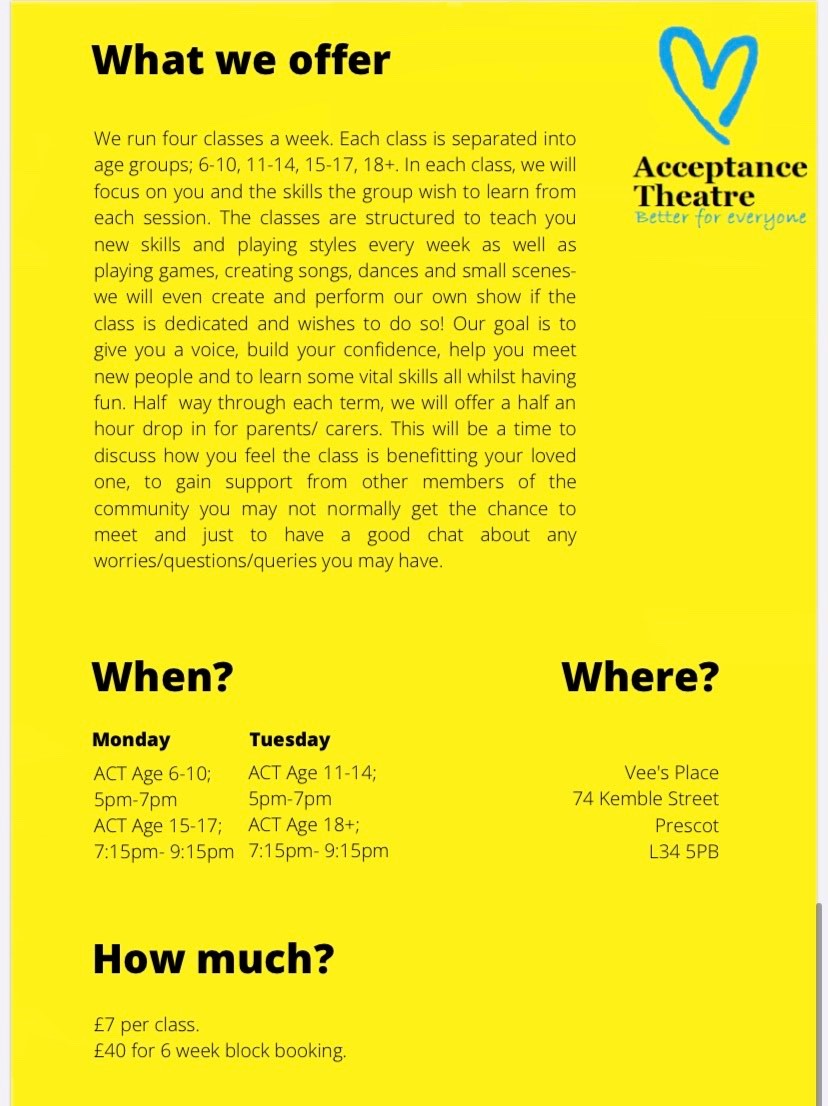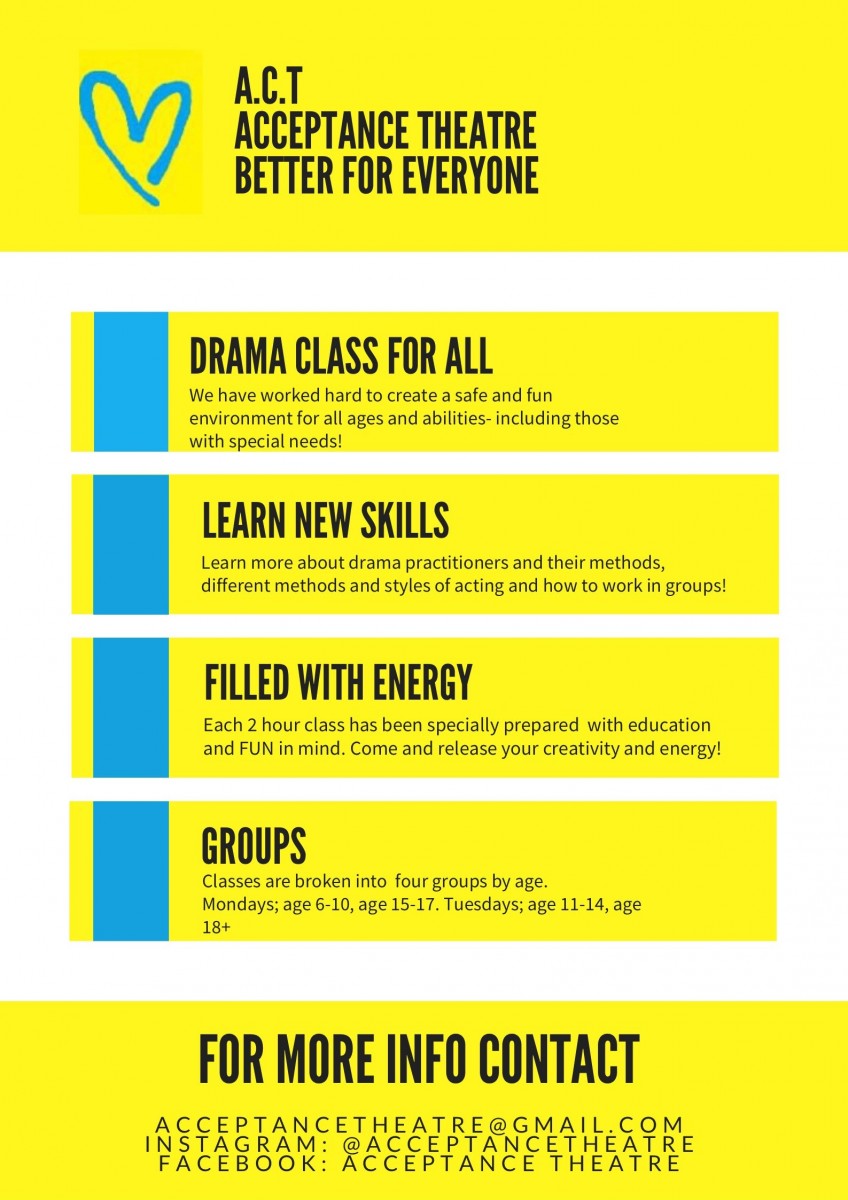 Uniform Recycling
A huge thank you to everyone that has donated uniforms this year, we are on track to surpass last year!!
However we cannot accept any more donations.
Many thanks
Prescot Town Council