Eaton Street Park is one of two public spaces within the Town of Prescot and has been awarded the prestigious Green Flag Award.
Eaton Street Park is leased to Prescot Town Council by Knowsley Metropolitan Borough a copy of the lease containing the agreed responsibilities can be seen here. The park is maintained by the Town Council's Grounds Maintenance Provider Knowsley Council. The park benefits from:
Toddler play space
8-13 play space
Wildflower trail
Picnic benches and seating
Events Space
Modern Pavilion Building
click here.
Click the link to see the process that was undertaken to replace the existing building on Eaton Street Park with the new Pavilion building.
Eaton Street Pavilion Development Project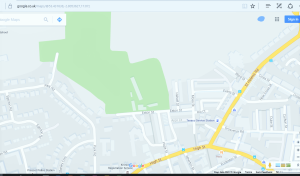 Eaton Street is also an accredited Green Flag Park, for more information on Green Flag click here.
The park also benefits from an active and enthusiastic Friends Group who have played a major roll in transforming this park to its current level and its achievement of Green Flag Status. For more information on how to get involved with friends please click here.
Park Management Plan – The Town Council are currently working with stakeholders to produce a new management plan for the park to take it to the next decade. The previous management plan for 2013-18 although now out of date can be viewed here Eaton Street Park Management Plan 2013 -2018 – Final