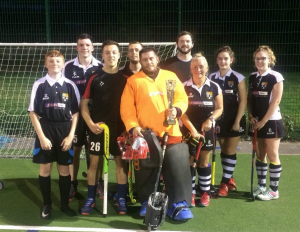 Prescot Hockey Club started their pre season preparations by winning the Golborne mixed hockey tournament at the weekend. Teams from all over the North West converged for the annual event which was of a very high standard. Prescot fielded five under 18's and a blend of youth and experience saw them win the tournament for the first time.
The previous week saw Prescot reach the Final of the North West Summer League for the fourth time in a row were they just lost out to a very strong Warrington side.
Prescot Hockey Club run junior hockey sessions every Wednesday at Sutton Academy 7pm – 8pm and senior training from 8pm onwards at the same venue. New players of any ability always welcome.