Located in the heart of Prescot on the main access routes of Warrington Road and St Helens Road Prescot Town Hall provides high quality meeting, conference and function facilities including:
A reception area
A multi-purpose room (seated capacity 100-120) for group activities and private functions
A bar and kitchen facility for more information click here Bar Menu & Prices
Accessibility lift to first floor
Town Council member and officer accommodation
A council chamber available for public use
A conference room available for public use
A small meeting room available for public use
A secure car park for service users
Free Wi-Fi for service users
To check room availability and to download a booking form click here.
For more details please call 0151 426 3933 or e-mail enquiries@prescot-tc.gov.uk if you would like to make an enquiry about booking any of our facilities.
Address: Prescot Town Hall, 1 Warrington Road, Prescot, Merseyside, L34 5QX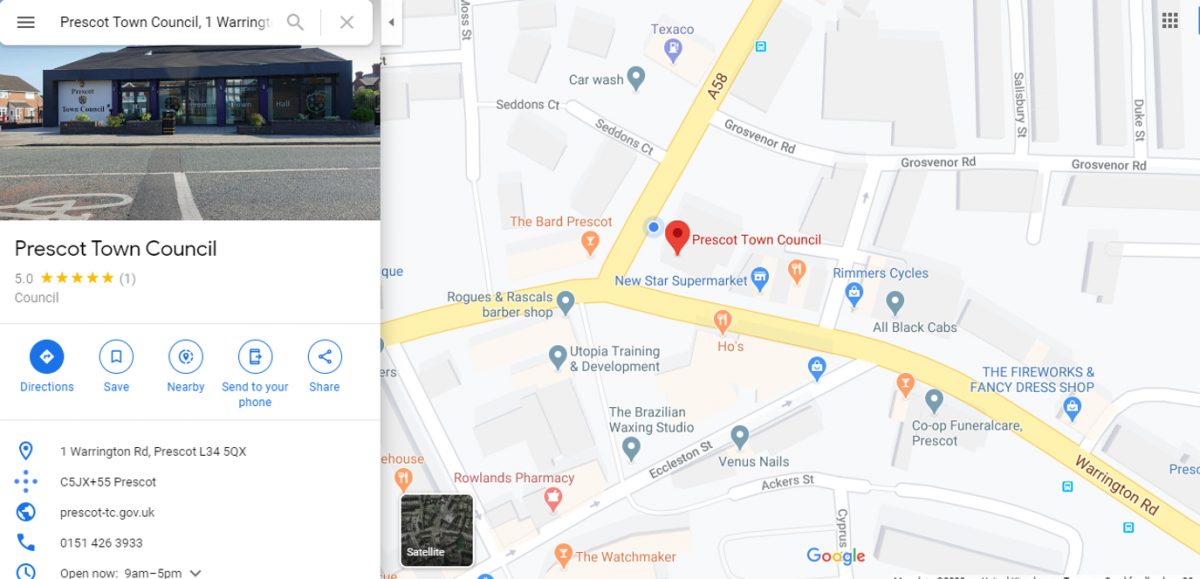 Multi Function Room – Although pictured with a function set up, this room is also used for a wide range of other activities including exercise classes, martial arts, academic tutorials, conferences and meetings and includes the use of the kitchen and bar facility.
Room decorations available to hire:
Table cloths – white or black
Chair covers – white
Bow sashes – colours on request
Glass bowl table centre piece mounted on circular mirrors filled with acrylic stones and white roses
Professional Bar
– The town council has out sourced the operation of the Bar to a local provider, you can be assured of the first rate service with a wide variety of beverages.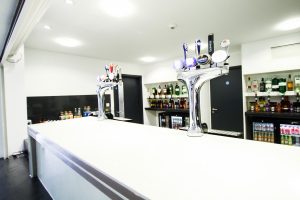 Ground Floor Kitchen – Free to use with the hire of the Multi Function Room. This room offers an area that can be used by caterers as preparation and warm up area or simply as a place to make tea and coffee. The kitchen features an oven with an induction hob, microwave oven, large fridge and hot water boiler.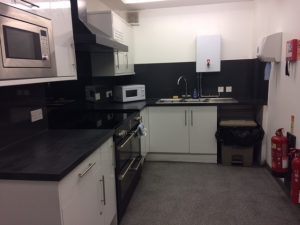 Enhanced Disabled Facility – Similar to a 'Changing Place' this facility represents the Town Councils commitment to ensuring the Town Hall can be used by as many of the residents as possible. This room also contains a baby changing facility for our younger residents.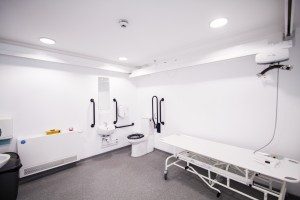 Council Chamber – Seating 20-30, although predominantly used for Council Meetings this room can also be hired as a meeting space. The folding doors allow this room to be extended to include the conference room next door providing ample accommodation for residents wishing to attend meetings and increasing the overall capacity of the room to around 40. Wireless microphone and integrated speakers also provide assistance to those hard of hearing.
Conference Room
– Comfortably seating 14-16 this room provides the perfect environment for local community group meetings and business meetings alike.
Meeting Room
– Comfortably seating 4-6 this smaller meeting room provides the perfect environment for more intimate community or business meetings.
Tea, coffee and biscuits
Portable 3D projector with large portable screen
First Floor Kitchen – This kitchen provides a space for tea and coffee making for any meetings taking place in the Council Chamber, Conference room and Meeting room.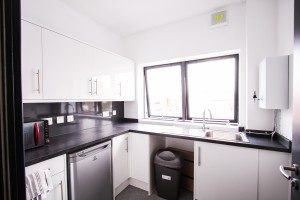 First Floor Accessible Toilet – Ensures the building is accessible to all users.
Accessibility Lift – Again this facility demonstrates the Town Council's commitment to providing accessibility throughout the Town Hall.
Secure Car Parking – Users of the Town Hall are able to access the free parking facility at the rear of the building for the duration of their stay. The Town Council also let a limited number of parking spaces on a long stay basis, helping to reduce congestion within the Town by providing spaces for those who work within the Town Centre. For details of how to apply for a long stay parking space contact us on 0151 426 3933 or email us at enquiries@prescot-tc.gov.uk.