Staff and Councillors were overwhelmed by the huge take up of the community skip offer on Saturday morning. This pilot project was targeted in the southern area of the town with elected members delivered flyers through  just over 1,800 letter boxes in the week leading up to Saturdays event. St Paul's Church provided the Town Council Council with the use of its car park as safe location to position the skips away from the roadside.
The skips arrived at 8:30 am with Elected members of the Town Council and the Town Clerk on site to mange the event and help residents to sort their waste into recyclable and non recyclable items. Within minutes of the skips being dropped the first residents were arriving to use the service and a steady stream continued thereafter, this meant that it was only just over an hour before the six skips were completely full.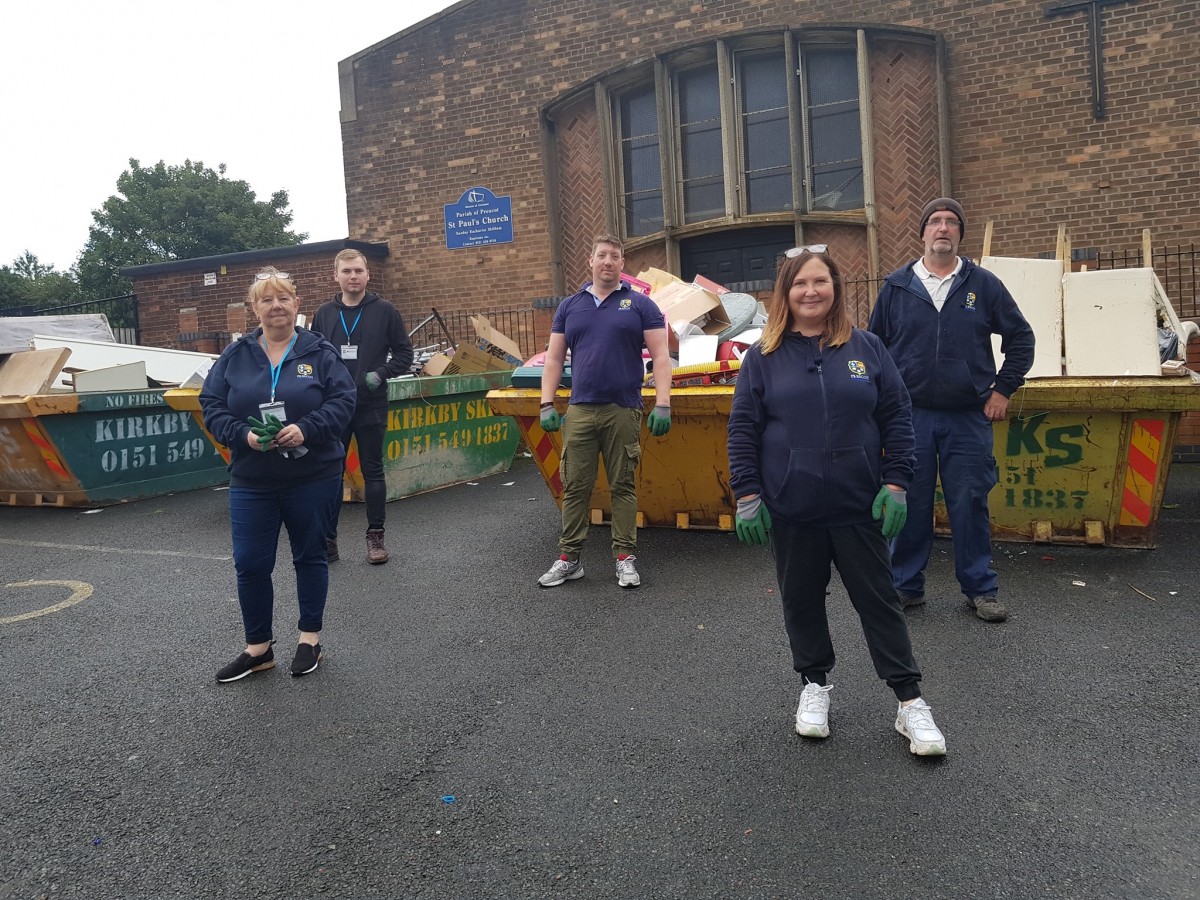 In addition to the six skips on site the Town Council also had a support team out collecting larger items that would be impossible for people to fit in car. In a very busy morning and early afternoon this team managed to collect enough items to fill another three skips from 15 address.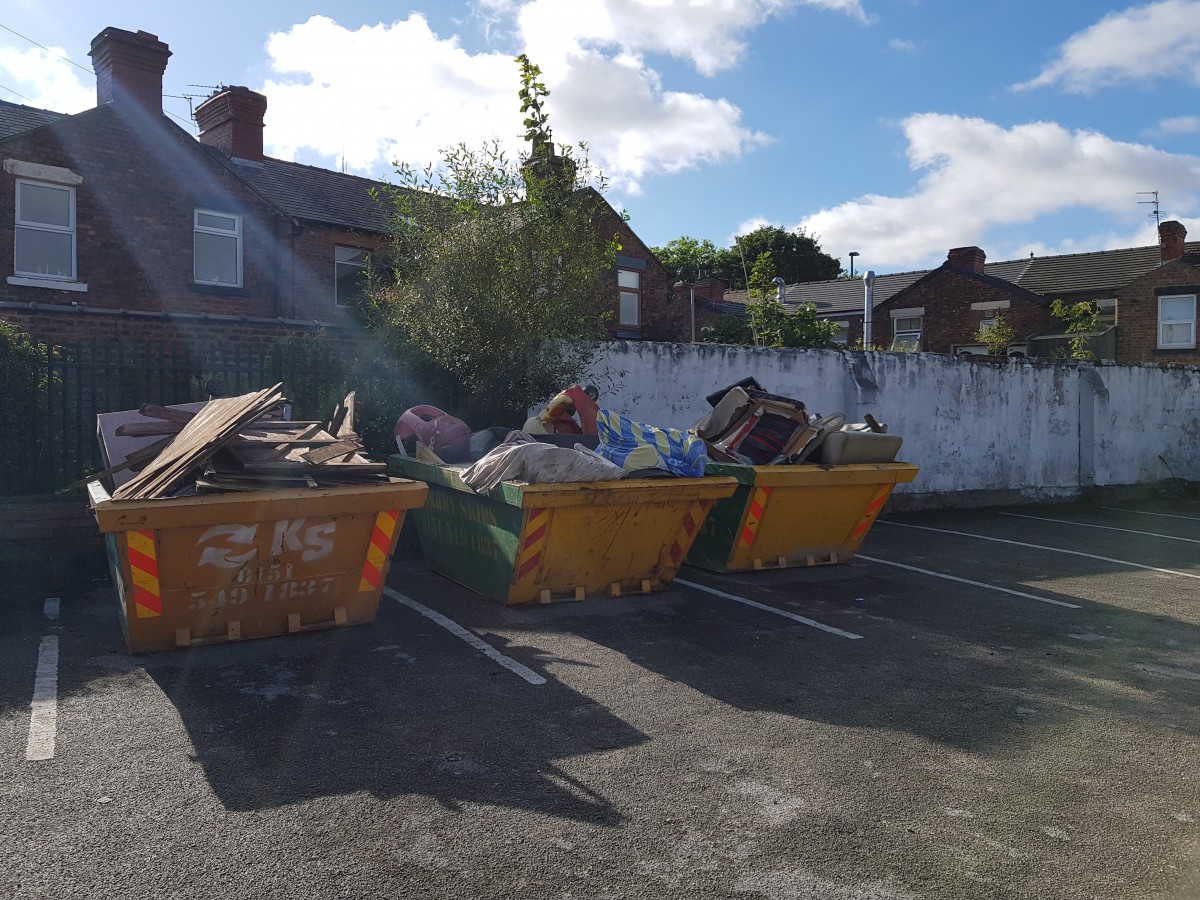 All in all the event was a great success with nine 8 tonne skips having been filled with unwanted items, the majority of which were sorted for recycling.
Huge thanks to those elected members who gave up their time to enable this project, along with Rev Taylor for the use of car park and Kirkby Skips for providing such a great service on the day.