Prescot Town Council were proud to have hosted Year 6 from Evelyn County Primary yesterday for the launch of  its new Local Democracy Programme.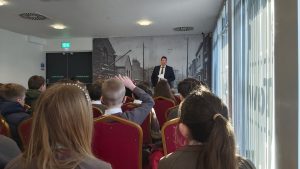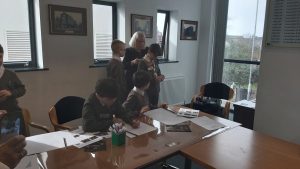 The Local Democracy Programme was conceived by Cllr Joanne Burke during the last summer holiday period, as a way to increase awareness of local democracy and the role of the Town Council. After a successful pilot the Town Council agreed to role the programme out and extend the opportunity to all of Prescot's Primary Schools. Existing links with Evelyn CP were used to develop and tailor a programme that would be engaging and informative for the pupils whilst fulfilling the objectives of programme.
The programme includes
The History of Prescot and its various governance arrangements dating back to the middle ages
The Role of the Council
Role of Mayor
Role of Councillors
Role of the Town Clerk
The programme culminates with a mock council meeting presided over by the Mayor were the pupils assume the role of councillors, putting forward their motions to the Council, before finally receiving a certificate of completion from the Mayor.